2019 Guide To Car Warranties
If you own a car in 2019 chances are that you are going to receive a letter or postcard in the mail and even Car Warranty Calls about how your current cars warranty is about to expire.  The good news is:  We can officially say that most of those, if not all, are either fake or from companies that are completely unethical and would make collecting on a car warranty nearly impossible!
How To Stop Car Warranty Calls
The easiest way to stop these annoying Car Warranty Phone calls is to block the number, but, the hardest way is to be placed on the warranty companies "Do Not Call List".  If your name ends up on that do not call list your information will actually be blasted out to other shady companies in the industry- Sad but true.  Here are a few tried and tested methods anyone an use to stop these calls:
Join The National Do Not Call List
 Contact Govt agencies such as the FTC
Contact the Better Business Bureau
–Joining a real do not call list is the first start, because it's the easiest.  But as we all know- They will still get through, just not as often. 
–Contacting the Better Business Bureau is your next best bet.  Even the most scrupulous of extended car warranty companies will be a part of the BBB because they are essentially offering insurance, and you must maintain some level of corporate stature in that industry.   Because of this. the BBB is the place that businesses take seriously and where you can find the most real reviews, where as Facebook or Yelp can be manipulated.  The BBB will actually reach out to the company and demand an answer, if they do not get one they risk being dropped or penalized via their public reputation by the BBB.  Put simply, harrassing you won't be worth it!  
3.  Your last resort will be to file complaints with Govt agencies or the FTC.  I say last resort because the Govt is confusing and slow.  If you do reach the right people who knows how long it will take them to do anything about your problem, if at all!
What Do Car Warranties Really Cover And Do I Need One?
In this post, I am going to cover much of what you should know while deciding if a New Car Warranty (Manufacturers Warranty) or an Extended Warranty is right for you.  Included in this post to this point are the topics below:
What a car warranty includes

What a car warranty doesn't cover

Bumper To Bumper warranty explained

The difference between Powertrain & Bumper To Bumper

Extended warranties
But 
before we get started, remember the Autohitch golden rule:
Each and every car deal stands on its own!
So, throw our what your best friend told you, what that guy on YouTube said you can't do, and what the salesperson said you have to have when you buy a car, because you are not them or the last person they dealt with and something about you is unique.  For example:
Your credit history is different 
The car you want is different (Some models have 32 different trim levels)
The time of month/year is different.
Is a car warranty something you need?
Ask yourself these questions:
Does it fit within your budget?
Does it add a level of convenience or security you enjoy having
Is the car you are buying reliable (Consumer Reports)
→If you notice yourself checking these off with a yes, or maybe not even checking them off at all, that could actually be all you need to know to make a sound decision.
 But, you shouldn't have to simply make a decision, you should be able to feel confident about it, and if you can't find that confidence in this post about vehicle warranties, I want you to comment your question at the bottom and we will personally answer it, then add that information for others to find as well…
What will a new car warranty cover?
A new car warranty really hasn't changed much in terms of what is offered, what is covered, and for how long it will be covered.  Your standard run of the mill "Bumper To Bumper" warranty is a term you can expect to encounter virtually everywhere you might buy a new car, and this goes for many used vehicles as well. 
But in the automotive world, terminology usually goes hand in hand with marketing material!
Also referred to as a "Front To Back", "Wrap-Around", or even a "Comprehensive" warranty, a B2B is, well, (Almost) exactly how it sounds:  It covers every part from one end of the car to the other. 
But wait:
What a bumper to bumper warranty doesn't cover
Bumper to bumper doesn't literally mean every part is covered, proven by the fact that the bumpers themselves are not actually covered, seriously!  Other parts of the car that are excluded from coverage are going to be the parts you would consider, "Wear and Tear", such as:
Tires
Glass
Surfaces
Interior Trim
Wiper Blades
Brakes
Wheels or Rims 
What is included in a typical comprehensive bumper to bumper warranty
Although there are some parts of the vehicle that will not be covered by a comprehensive warranty, some very big, very key, and very expensive parts are, such as: 
A vehicles fuel system
Safety equipment (More on this later)
Electric parts and components
Additional features you ordered (Sun-roof, back up camera, navigation system, etc)
What is the difference between bumper to bumper and powertrain warranties?
Both warranties can be found with New and Used vehicles alike and both warranties cover the most expensive part of the vehicle- The Motor and it's moving parts.
You might be wondering:
Why do I need a Powertrain Warranty if the Comprehensive Warranty also covers the motor?
Simple-  The comprehensive car warranty ends much sooner than the powertrain, typically around 36,000 miles or 3 years (Whichever occurs first).  Your average Powertrain can last as long as 6 years or 100,000 miles.  
So, if those 3 years don't cut it for you, is it going to be worth it to add on an Extended Warranty?
Extended warranties explained
Extended warranties are a hot topic among people that know about them, unfortunately, most car buyers are not really educated on them because most of their shopping process is dedicated to trying to find the best price.
Hence:  Why I created Autohitch
So, rather than forcing you to open yet another search tab, let me get out what are probably the most important things to know about Extended Warranties, or at least- The information that will save you thousands of dollars.
Here's the deal:
For starters, if you have read any of my prior posts about buying a car as of 2018, you will recall I always tell you:
"You haven't bought anything until you leave the finance office"
For those of you that have not heard that before, what it means is that today's dealerships make a significant portion of their money based on what happens in the finance office, not on the difference between what they have in the car and what you pay for it.
The finance office is where you will first hear the term "Extended Warranty", and it will come from someone who has sold hundreds if not thousands of them, just so you know what you're up against.  And because they are likely to try to use terms uncommon to you to throw you off, here are some other variations of Extended Warranty:
Extended Service Contract
Mechanical Breakdown Insurance
Service Agreements
Vehicle Protection Plans
What is included in an extended warranty?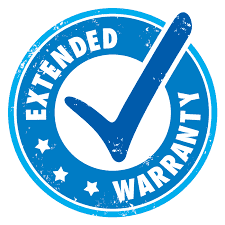 What exactly an extended warranty might cover is going to vary on a few factors, first of which will be based on who is backing the coverage.  Your potential options will be:
The Car Manufacturer
The Dealership
A Third Party Company
Extended warranties purchased at the car dealership
If you happen to get a warranty at the dealership of the car maker it may very well be backed by that same manufacturer, however, it may also be something the dealership is offering on their own part, be sure to find out…
Whether your dealership purchased warranty is backed by the manufacturer or not, you must pay attention to certain aspects of the contract to determine if it actually has any value for you. 
Some things to look for:
Will the Extended Warranty Kick in early if the manufacturer's warranty doesn't cover something

Does the coverage extend the manufacturers warranty or does it reduce coverage to something like only drivetrain and motor?

Are there limitations on where repairs must be made? (What are they)

Are you required to come in for a certain amount of servicing (Scheduled Servicing)
These are not by any means the only questions you should ask, but their answers should raise the right amount of flags early on that you will know where things are headed.
Bottom line?
A solid rule of thumb when buying any insurance product is to remember the hook is in what IS covered, so work your way backward by asking what isn't covered first!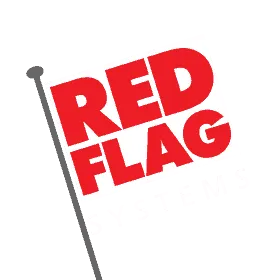 Third party extended warranties
A third party service contract is going to be from a completely independent company, meaning they are not directly associated with the Car Maker or your car!
This typically gives you a bit more flexibility in being able to adjust your coverages to suit your needs and your budget,
However,
all of this flexibility comes with more risk as a significant amount of these companies can be essentially worthless, and with them- Their promises.
Avoid extended warranty scams
If you are considering a third party for any extended warranty, put your car related questions on hold and make your first stop the BBB (Better Business Bureau). -You will be looking for accreditation and reviews and what you find will make it super obvious whether you are dealing with someone you wish to purchase a product from or not.
The most popular scam surrounding extended warranties today is the "Your warranty is about to expire" postcard or phone call (As we mentioned earlier). These companies, similarly to email scams, try their best to appear to be associated with the dealership or vehicle manufacturer.
If someone besides the dealership attempts to sell you anything, simply check with the dealer or look at your warranty information and verify that it has not expired.
Reputable third party extended warranty companies
Below is a list of three I was able to narrow down as some of the largest and most reputable third-party providers currently writing policies (There are certainly more than three in business). 
Please Note:  Being reputable isn't an assurance of satisfaction, it simply means the company has a sound reputation, and in this case, is someone you can at least trust to have the right intentions.
How much does an extended car warranty cost?
The most important factor in how much your extended warranty will cost…
…could be you.
That's because you can actually negotiate most of these coverages down.  This is automotive retail people- Everything is negotiable!  In fact, people that did work to shop around and/or negotiate their extended warranty package averaged savings between $300-$400
Factory extended warranty vs the third parties- [Which is more expensive?]
That being said, don't spend too much time worrying about the cost of factory warranties vs those offered by the third parties:  Studies show people are paying about the same amount either way,
However,
those purchasing coverage backed by the manufacturer do say they were more pleased with their decision.  Oddly enough though, in the end, both groups say they won't be buying ANY extended coverage for their next vehicle, which begs the question:
Are extended warranties really worth it?
Just because people report they wouldn't buy the coverage a second time shouldn't sway your decision, or decide for you the value of an extended warranty.
Think about this:  
If the state didn't require everyone to purchase car insurance how many people would stop buying it?  Well, that's all extended warranties are when you get right down to it: They're simply another type of insurance, and how much does it feel like insurance has done for you if nothing goes wrong?
The truth is that an extended warranties value is found not in what it "Will" do for you, but what it "Could" do for you if something were to go wrong:
Could you afford expensive repairs?
Is your vehicles make or model prone to problems?
And before you answer that you CAN afford most repairs you should know that today's cars have anywhere from 30 to 100 computers inside of them with hundreds of millions of lines of code.  
The Autohitch Recomendation
New Car Buyers:
If you are buying a new car, and intend to hold on to it past the manufacturer's warranty, then at the very least you should shop a few offers, but the decision must still be yours!
Used Car Buyers:
If you are buying used then you have a bit more flexibility, but how you answer the above two questions, and your vehicle's history in Consumer Reports should be the deciding factors.
Note:  Purchasing your extended warranty when you buy the car will allow you to add the expense into the loan, however, that will also cost you more in the long run as it increases the total amount you pay interest on. 
Most automotive websites recommend people set aside their own funds for a rainy day, but Autohitch realizes that's not possible for most car buyers, so if you do elect for purchasing "Extended peace of Mind":
Don't pay soo little that the policy can't help you
Don't pay soo much that you couldn't possibly get any value for your money
The next up in our line of Vehicle Warranties is the CPO Warranty, or the Certified Pre-Owned Warranty.  Commonly confused with a car that has simply received the label of "Certified" from any type of dealership, a CPO vehicle, on the other hand, is a car that has undergone a slightly more intense inspection process and received an official stamp of approval by both a vehicles manufacturer and one of their franchise dealerships. 
CPO Warranties
Extended Warranties
Provider
The first and most obvious difference between a Certified Pre-Owned Warranty and and third party extended warranty is going to be the provider.  Sorry third parties, the manufacturer wins this one!
Simplicity Vs Control
When looking at a CPO warranty you will quickly notice it's one sits fits all, simple, and to the point.  Third party coverages, however, offer many different options:
How many years would you like?
Would you like to just cover the Transmission? OK!
– This one is a draw, as some may prefer flexibility
Pricing
Certified Pre-Owned Warranties are part of the vehicles price while an extended warranty will be in addition to.  (Winner- CPO)
What is covered with each warranty?
Extended warranties on used cars are usually going to come with some sort of limitation, even for coverages on the top end of the spectrum, while a CPO warranty will usually provide some sort of Bumper To Bumper coverage. (Winner- CPO)
Reliability and Trust
As far as common knowledge goes, most people will of course trust the manufacturer's warranty, but it should be noted that if the flexibility of a third party warranty best suits your needs/budget, they are several very reputable companies out there that we would trust equally to any Car Maker.
Are certified pre-owned cars worth it?
This question is again best answered by looking at your lifestyle and/or personal needs, but if you were to tell me that you were looking to purchase a:
Used Car

With up to date technology/safety features

That had a warranty worthy of your pace of mind
Then yes, I would tell you that a Certified Pre-Owned vehicle would be a great idea "For You".
How to check if a car is still under warranty

If you are in the market for a used vehicle, especially if you have your eye on something certified which is typically not very old, you may want to check on the remaining warranties that could still be in effect on the vehicle from the manufacturer.  
– Check the Carfax:  Carfax reports have a section called "Vehicle Information" that will actually show you every warranty included from the factory and if it is still current or expired.  To check your vehicle read "How Do I Get A Carfax For Free?"- By Autohitch
-Contact The Dealership:  If you are not already located at the dealership of your car's particular manufacturer, they are arguably going to be the best source for confirming the status of any vehicles warranty
More content coming soon…..