How Much Will a Dealership Pay For My Car
A Car Dealer will (Want) pay you around 15-20 percent below retail for your car. That's assuming, of course, that you have no major damage, accident records, or mechanical concerns that they will have to spend money on in order to resell it to the public or another dealer.
Where this can get tricky is with the dealer, of course. Some dealerships will run to the computer and check current auction data for your car (To see how it's selling between the dealers) and quickly give you that price to get the deal done. Other dealers, however, will take the opportunity to see what they can squeeze out of the deal.
Do You Lose Money Trading In A Car? (Or Selling To A Dealer)
Yes. Trading in or selling a car to a dealership is a convenience:
Not listing your car
Not taking annoying phone calls
Not meeting strange people in well lit parking lots late at night for test drives
These are the enjoyable moments that you won't have to experience by selling to a dealership, and for that, you are going to pay.
How Much?
Whereas selling a car privately you can expect to get just below retail (On average), at the dealership you WILL be paid a wholesale value, possibly even less if you are not prepared.
How To Be Prepared For Trading In Or Selling Your Car To A Dealer
The question you really need to answer first is obvious- How much is my car worth?  To do this best, you will need to know exactly what the dealer knows:
 Retail Value
 Wholesale Auction Value
 Condition
The condition of your car is vital in understanding it's value. Get this wrong and you will either never trade in your car (High price), or you will end up trading it in for well below what you deserve.
For condition, I recommend ordering a local vehicle inspection.  When the hustlers try to convince you there is something wrong with your car that will bring down it's value, having this report will end up saving significantly more than time and hassle than they're worth.
Selling Your Car to a Dealership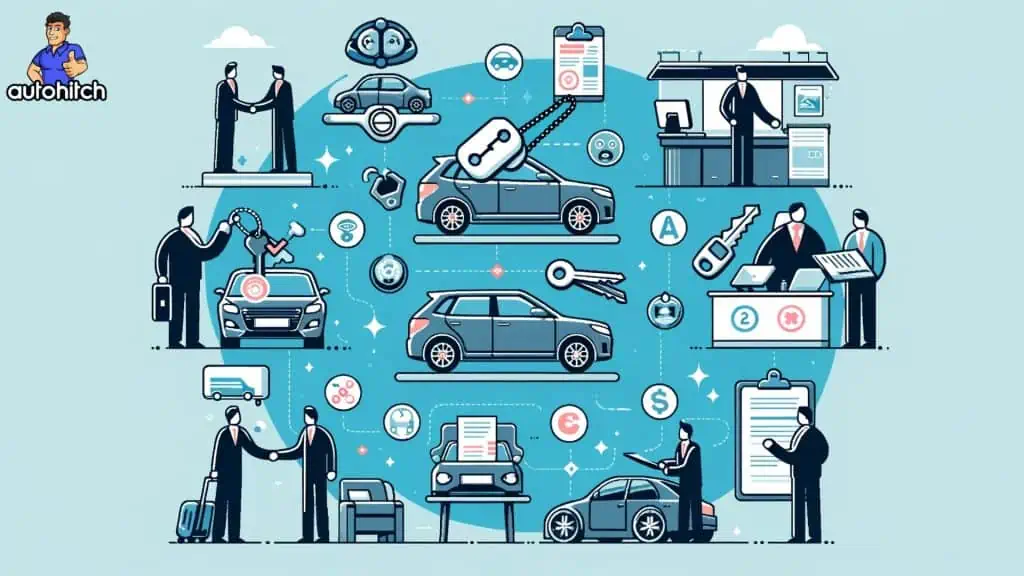 Understanding the Process:
Prepare Your Car: Clean and make minor repairs to enhance its appeal. For instance, fixing a broken tail light or getting a dent repaired can increase your car's value.
Evaluate Your Car's Worth: Use tools like Kelley Blue Book to estimate your car's value. This helps in setting realistic expectations and negotiating effectively.
Gather Necessary Documents: Ensure you have your car's title, maintenance records, and any loan information. In South Carolina, for example, you'll need a clear title to transfer ownership.
Negotiation Strategies:
Know Your Car's Value: Research your car's market value, especially through Kelley Blue Book, to understand what price to expect.
Get Multiple Offers: Visit various used car dealerships to get different quotes. This helps in understanding the market value and gives you leverage in negotiations.
Be Open to Trade: Consider trading your car if the dealer's offer is lower than expected. Trading can sometimes offer better value, especially at dealerships participating in programs like the Costco Auto Program.
Dealing with Specific Scenarios:
Selling with a Loan: If you have a car loan, inform the dealer. The loan amount might be deducted from the dealer's offer.
Selling Specialty Cars: If you have a unique or classic car, look for dealerships that specialize in such vehicles. For example, a vintage Ford Mustang might fetch a better price at a classic car dealer.
Understanding Dealer Perspectives:
Dealer Acquisition Sources: Dealers often acquire cars from auctions, trade-ins, and private sellers, and their favorite source of all these is buying from the public.
Insurance Considerations: Keep your insurance until the sale is complete. This is crucial for legal reasons and is often advised by entities like the Federal Credit Union.
Market Conditions and Timing:
Best Times to Sell: Research when certain types of cars (like convertibles in summer) are in higher demand. This can significantly affect the price offered.
Market Trends: Stay informed about current market trends in the used car industry. For instance, SUVs might be more in demand in certain regions, affecting their resale value.
My Practical Tips Before Selling To A Dealer:
Get multiple Offers: Before you sell or trade your car to any dealership, always get AT LEAST one offer from a competing dealer in the same area. This is the most fool proof method for keeping them honest.
Test Drive Before Selling: Ensure your car runs smoothly. A test drive can help identify any issues that might reduce its value.
Understand Sales Tax Implications: Be aware of the sales tax rules in your state. In some states, trading in a car can reduce the sales tax on your new purchase.
Consider Online Selling Options: Platforms to sell car online can sometimes offer better deals, especially for popular models.
Legal and Consumer Protection:
Lemon Law Awareness: Understand the lemon law in your state to ensure you're not selling a car that could legally be considered a lemon.
Federal Trade Commission Guidelines: Familiarize yourself with FTC guidelines for selling used cars to ensure a fair and legal transaction.
After the Sale:
Transfer of Ownership: Complete all necessary paperwork, including transferring the license plate and updating registration.
Understand Dealer Return Policies: Some dealerships, like Jeff Belzer's, might have specific return policies. It's important to be aware of these in case of any issues post-sale.
Additional Services:
Auto Transport Services: If selling to a dealership far away, consider auto transport options to deliver your car.
Certified Pre-Owned Programs: If your car qualifies, selling it as a certified pre-owned vehicle at a dealership can sometimes fetch a higher price.
We Can Do Better:
Autohitch is actually going to research what the dealers are buying and selling your car for among each other to get you EXACTLY what dealers think your car is worth.
Simply head over to our Home Page and fill out the form for our $20 Car Shopping Service and we will get to work researching recent dealer transactions for your same vehicle.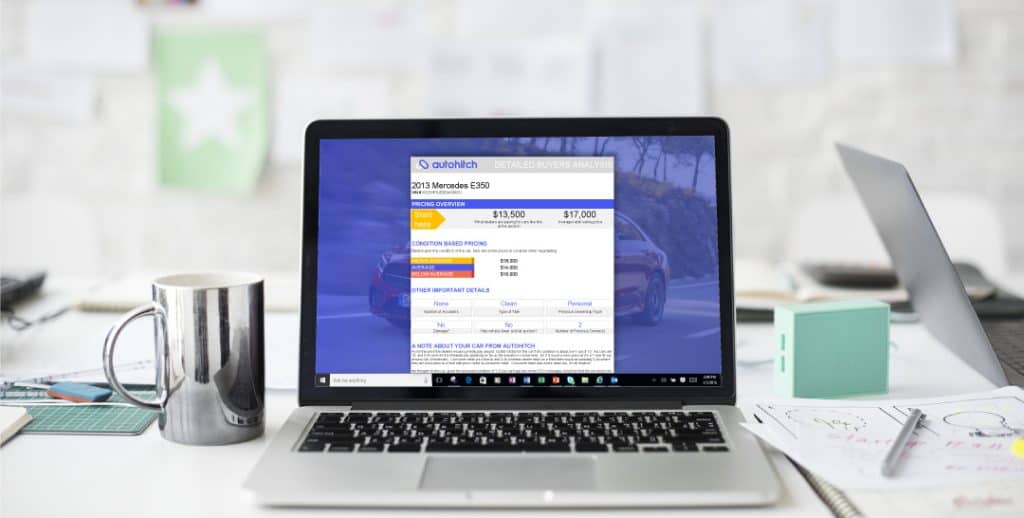 Of course, this is a service, and if you are on a tight budget we understand. 
If that is the case, your next best option WILL be to browse vehicle listings online. 
The key will be to find similar cars within no more than 100 miles to get the most accurate comparison on pricing. 
Take the average that you get and cut it by 20%, then take off an additional $500, more/less if your car is in more or less need of repair and cleaning.
Will A Dealership Buy My Car If I Still Owe Money?
Yes, a Dealership will absolutely Buy and Trade In your car if you still owe money on it, and they will even pay you extra if there is a difference in your favor.
The truth is that dealers want (Really Badly) cars for their lot from private individuals rather than those sourced from dealer auctions because the public's cars are usually in better condition. They are also more favorable to more Used Car Buyers than an auction car.
Conclusion
The one thing you can expect a dealer to do when buying your car is to make money! The question for you is if they will make a fair amount, or if you are going to let them take advantage of you…
Share on facebook
Facebook
Share on google
Google+
Share on twitter
Twitter
Share on linkedin
LinkedIn
Share on pinterest
Pinterest