Vehicle Sold At Auction- Listed As Manufacturer Vehicle
You have finally found your perfect car and are looking through the Carfax report when you find a notation: "Listed as a manufacturer vehicle, Vehicle sold at auction".
Everything else about the Carfax is great-  It has green buttons for no accidents or damage and only one owner, this little note can't be bad, right?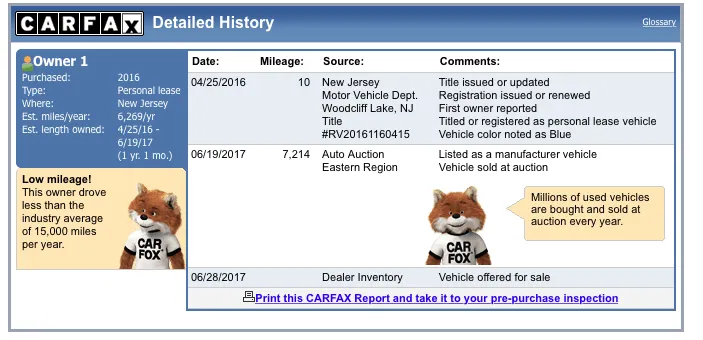 What Does Listed As A Manufacturer Vehicle Mean?
A manufacturer vehicle, as it relates to its designation at the dealer auction, is a car that is being sold by the manufacturer.  As you might imagine this isn't very common so there must be some special reason for this, right?  Absolutely.
Let Us Handle The Research
Overwhelmed by vehicle history reports and trying to figure out what a fair price actually is?  Our Detailed Buyers Analysis not only researches and explains your vehicles history, but also looks at real time dealer auction transactions to tell you what real car dealers are paying for your car RIGHT NOW!  
And it's only $20!!  (Highly praised on Google Reviews)
Reasons A Vehicle Could Be Listed As A Manufactuer Vehicle
There are several reasons why a car can end up at the auction being sold under the manufacturer's name, some are innocent, but some are not, here are a few:
The vehicle was a floor model sent to multiple dealerships as a demo
The vehicle was used for car shows
The vehicle was used for testing at a test facility
The Vehicle was a Lemon that had to be bought back for proper repairs
Manufacturer Vehicles Can Be Lemons
A Lemon is a well-known term in automotive that refers to a vehicle with multiple manufacturer defects affecting a vehicles safety, value, or utility.  In other words, it's so damn bad the dealers can't sell it and you wouldn't be able to drive it properly.
When a newer vehicle is declared a Lemon it's typically bought back by the manufacturer.  This is because a newer model might have problems stemming from the factory, problems that are still under warranty.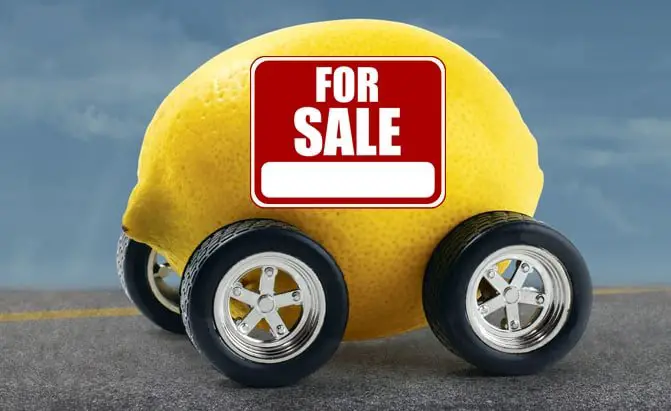 These vehicles are then repaired or rebuilt in some way and sent to a dealer auction, where a dealer will buy them and hopefully resell them to you.  
The problem is:
Some states don't require titles to reflect that a car was at one point a "Lemon".  To make matters worse, Carfax and Autocheck simply don't know, so their reports aren't going to help you other than to give you clues.  Seeing "Sold at Auction, Listed as Manufacturer Vehicle" is the first major clue!   
As we have already discussed, and as you may already know, a Carfax report will reflect that a vehicle was sold as a "Manufacturer Vehicle", but again-  That doesn't ensure that the car IS definitely a lemon.  
What I would look for first is if the car had an owner.  If the car was purchased and registered by someone other than the dealership, it's a pretty safe bet it had problems that brought it back in.  
But ultimately, if you want to know for sure:  Ask the dealer.  If the dealership tells you the car was used at car shows as a floor model, or some other innocent reason, politely ask them to provide documentation that backs up their claims.  They can and should.  If they don't, walk away.