Yes, you can drive a car home after buying it from a private seller, as long as you get the vehicle insured first.
Most states require minimum liability car insurance coverage to legally operate any vehicle.
However, insurance is only the first step, but it alone does not make an unregistered vehicle legal to drive. You will also need paperwork like a bill of sale and temporary registration from the DMV. (See Below).
See our guide on how to buy a car from a private seller.
What You Need Before Driving the Car Home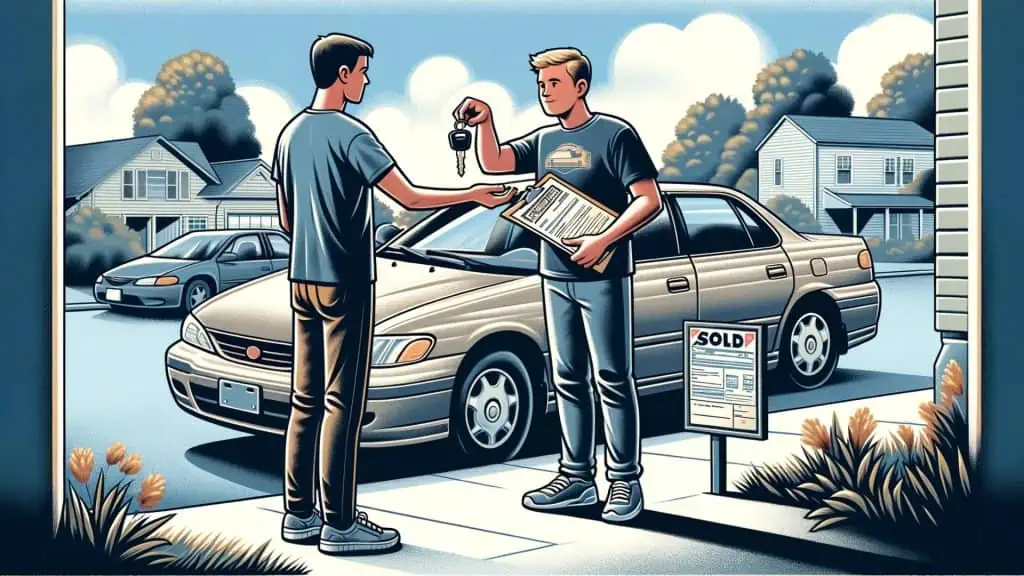 Proof of insurance – Most states require liability insurance before allowing you to drive any vehicle. You'll need to obtain at least temporary insurance coverage on the car before driving it home.
Bill of sale – The seller should provide you with a bill of sale detailing the transaction. This helps prove ownership if you get pulled over before registering the car.
Registration – You'll likely need to get temporary registration from the DMV in order to legally drive an unregistered car home.
Title – The seller must sign over the title to you, but you'll formally register it in your name later.
Inspection – Some states require a safety inspection before officially registering the car. Try to get this done beforehand if possible.
Permit – Your state's DMV may issue temporary permits that allow you to drive an unregistered car home from the seller's location. Check your state's DMV laws.
Personal Experience Buying From a Private Party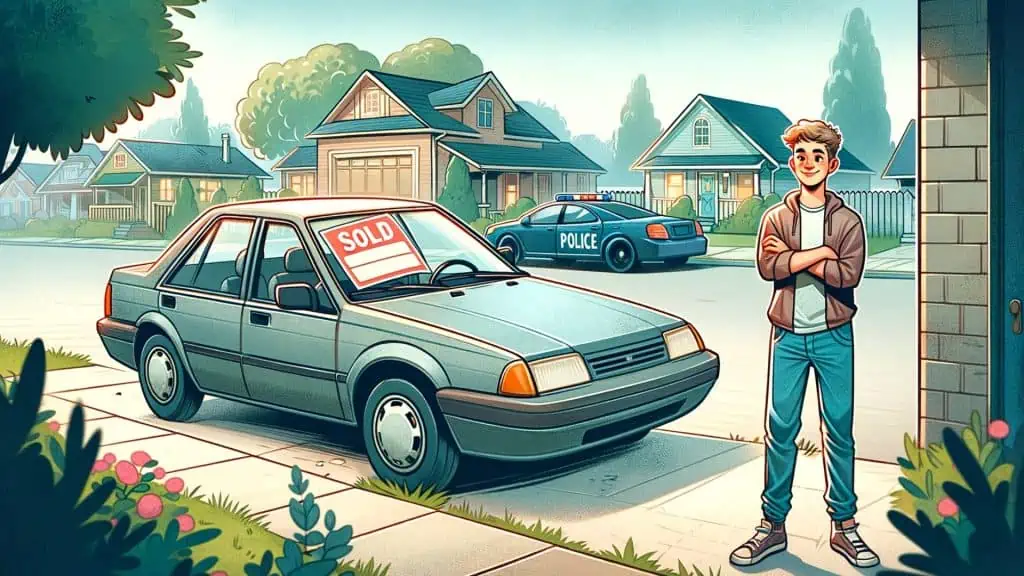 Although I have purchased many cars over my years as a dealer, the worst experience was when I purchased my first car private party at 16 years old.
I actually bought the car a few weeks before my 16th birthday, so it sat in our front yard for a couple of weeks before I could get my license and insurance and register the truck.
Well, after getting my license, it was time to visit the DMV for my registration, which at the time required the vehicle be inspected for emissions. So, obviously, there was no way to drive the car with a proper registration.
That fact seemed to escape the Police Officer, who still wrote me a ticket for not having a registered vehicle, lol!
Driving an Unregistered Car Legally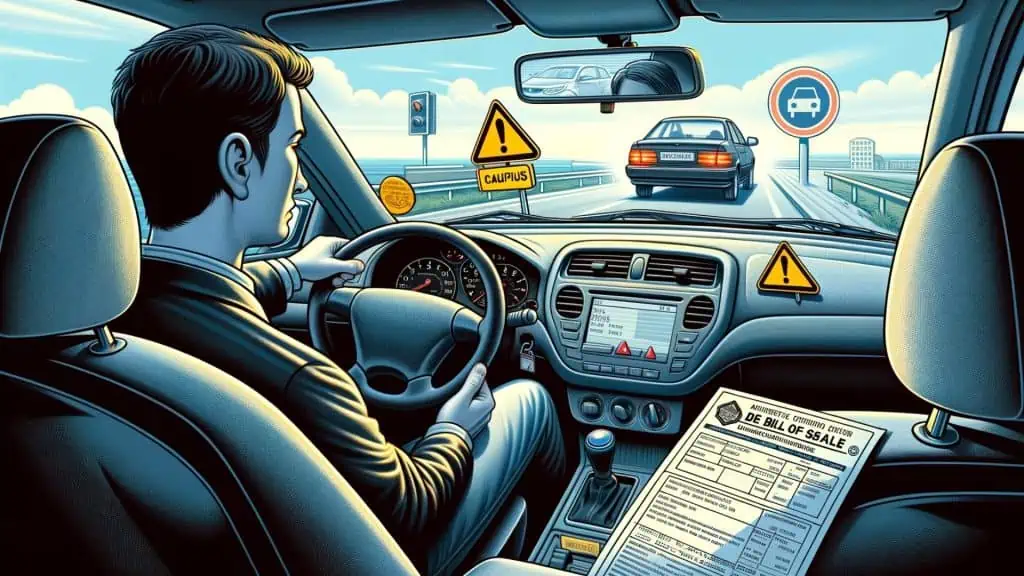 Obey all traffic laws – Getting pulled over without proper documentation could lead to the car being impounded. Drive cautiously.
Carry relevant paperwork – Have the bill of sale, insurance card, driver's license, title, and any temporary permits or registrations available.
Drive straight home – Only drive the necessary route to get the car home before formally registering it. Avoid extended trips.
Use hazard lights – Turn on hazard lights to indicate the car is unregistered and you're driving straight home to register it.
The lesson learned from my personal experience above is that no matter how much preparation you do, law enforcement can still write you a citation for driving a car that is not registered.
However, to make sure they cannot and do not impound the car, make sure you have the Bill of Sale. That proves (At least) that you are the new legal owner of the car.
Registering the Car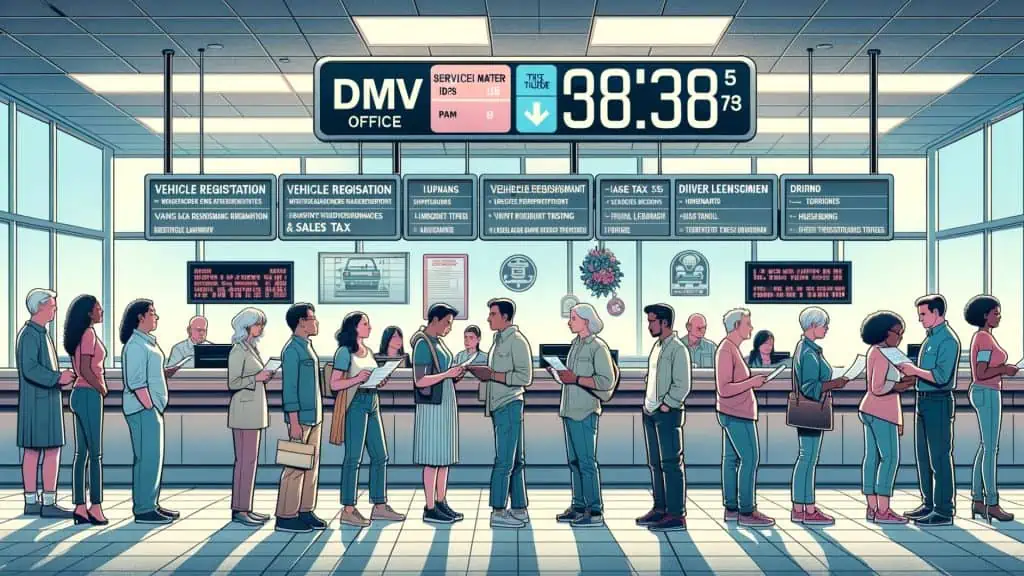 Schedule a DMV appointment ASAP – You only have a short window to register the car after purchase, which can vary from state to state. Move quickly to schedule an appointment with your local DMV.
Bring required paperwork – This usually includes the bill of sale, title, ID, proof of address, and proof of insurance. Any pre-purchase inspection reports can also be useful.
Pay sales tax – You'll need to pay any required sales tax when registering the newly purchased used car.
Get new plates – The seller keeps their old license plates. You'll be issued new plates upon registering the car.
*Depending on your state, you may also owe excise tax or sales tax that must be paid when initially registering your newly purchased used car.
State-Specific Regulations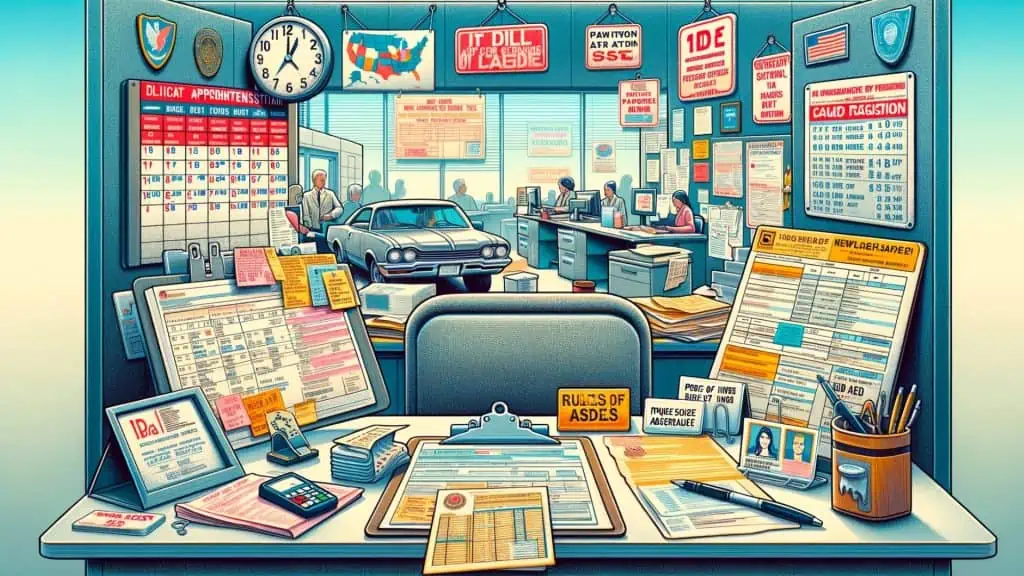 The steps outlined apply generally across most states, but be sure to check your particular state's DMV website for any specific regulations.
For example, in Pennsylvania:
You may need a notarized signature on the title transfer.
Temporary registration plates are valid for 90 days.
The vehicle registration fee is $35-$84 depending on your county.
You pay 6% sales tax on the purchase price.
The seller must remove their license plates after sale.
Safety inspections are required within 10 days of purchase.
Certain counties require emissions testing.
Always verify the laws for your state by checking with the DMV or their website when buying a used car from a private seller. Requirements can vary between states.
My Final Thoughts
Buying a used car from an individual seller instead of a dealership can help you find great deals, especially if you research fair market prices for the specific make, model, and year.
However, there are important steps to take to make sure your private party purchase is legal and smooth.
Following this guide will ensure you can properly drive home and register your new used car after purchasing from a private seller.
*Be sure to move quickly and schedule an appointment at your local DMV office within the required timeframe to finalize registration and transfer the title.
Sources: