Turo is disrupting the traditional car rental industry by allowing car owners to rent out their personal vehicles to others.
Often described as the "Airbnb for cars," Turo provides an online marketplace and mobile app that connects car owners with renters looking for an alternative to standard car rental companies.
Key Takeaways About Turo Car Rental
Turo operates an online marketplace and app enabling car owners to rent out their personal vehicles.
Drivers can access a diverse range of makes and models, from economical to luxury.
Turo provides price competition to traditional rental companies, with average savings of 5-35%.
Renters and owners rely on technology features like digital payments, reviews, and location tracking.
Insurance protection and roadside assistance provide financial security during each rental.
Legal regulations are still evolving for car sharing platforms like Turo.
Peer-to-peer car sharing reduces the need for personal car ownership and benefits the environment.
With app-based access and competitive rates, Turo delivers flexibility and cost savings.
A Brief History of Turo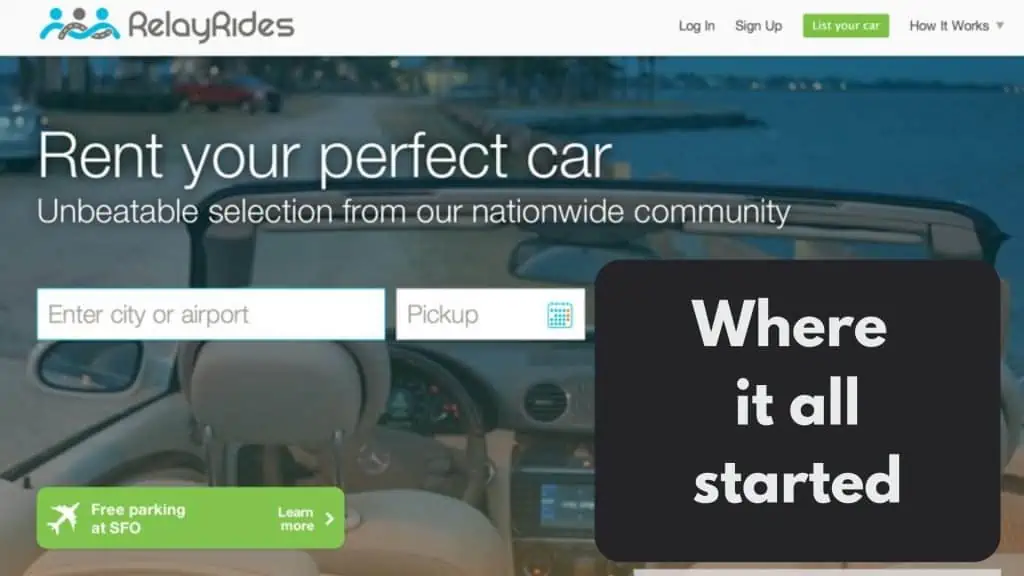 Turo was founded in 2009 by Shelby Clark and Andre Haddad as RelayRides in Boston, Massachusetts. The idea stemmed from Clark's personal experience of needing to get around without owning a car.
After graduating from Harvard Business School, Clark partnered with Haddad to create a peer-to-peer car sharing service that would provide more flexibility and affordability than traditional car rentals.
In 2012, RelayRides expanded nationwide in the U.S. and officially changed its name to Turo in 2015.
Over the years, Turo raised over $200 million in funding. Today, Turo has over 450,000 listed vehicles and operates in over 5,500 cities across the U.S., Canada, and the UK.
How Turo Compares to Other Car-Sharing Platforms
Turo competes in the car sharing space with other major players like Getaround and Zipcar. Here's how Turo stacks up against the competition:
Getaround focuses on shorter hourly and daily rentals. Turo offers more flexibility for longer rentals.
Zipcar owns their own fleet of cars. With Turo, all vehicles are owned by independent hosts.
Traditional rental car companies like Hertz and Enterprise offer standardized fleet vehicles. Turo provides access to a diverse range of makes and models.
The advantage Turo provides is the peer-to-peer model to access privately-owned vehicles at competitive rates. Renters can choose from a wide variety of vehicles from economical models to luxury brands.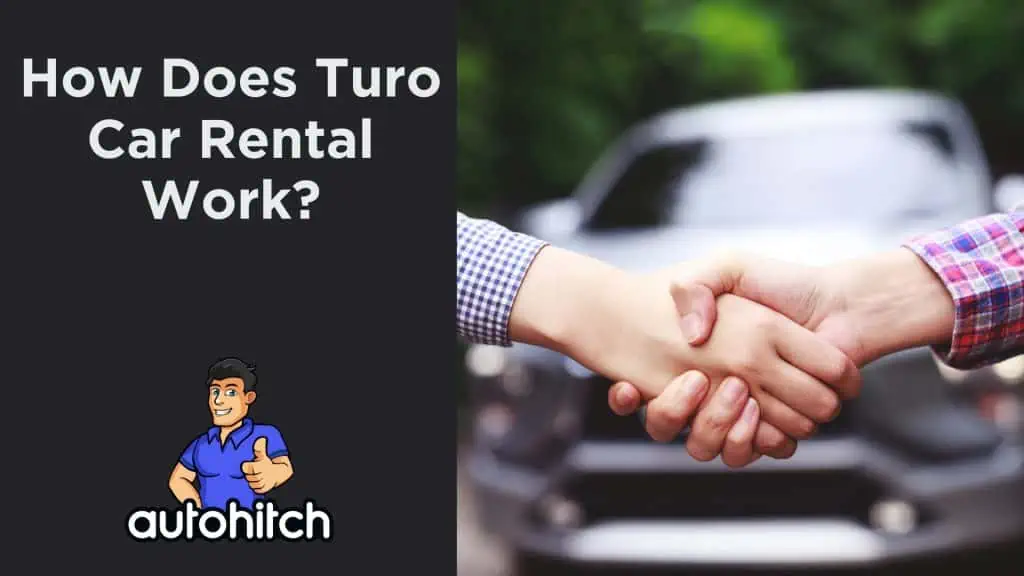 How Does Turo Car Rental Work?
Turo's car rental process connects individual car owners with people that need to rent a car. Here is an overview of how this service works:
Car owners list their vehicle on the website or mobile app, setting their own availability, pricing, rental requirements, and other guidelines.
Renters browse available listings by location and dates. They can filter search results by vehicle type, price, and other preferences.
Booking is completed through Turo's secure online checkout process. Renters pay upfront and all transactions are handled through Turo.
Pickup and dropoff logistics are arranged between the car owner and renter. Many hosts offer delivery and pickup options for added convenience.
Turo provides insurance protection and 24/7 roadside assistance during each trip. Guests can also add supplemental insurance during checkout.
Reviews and ratings are left by both parties afterwards, building trust and accountability on the platform.
Super Related Article: Is turo Legit?
Real-Life Turo Renter Experiences
Here are first-hand experiences from real Turo users:
Sarah H. from Los Angeles rented a 2019 Range Rover for a weekend trip to Joshua Tree National Park. "It was cheaper and more convenient than a traditional rental car counter. The owner met me curbside at LAX for pickup and was very friendly. The car was spotless and made the perfect ride for our desert road trip."
James R. from Seattle rented a Tesla Model S for a business trip. "I always wanted to test drive a Tesla and Turo made that incredibly easy. The owner gave me a quick tutorial during pickup. The onboard tech was awesome. Returning the car was just as seamless."
Molly C. from Denver rented a vintage Volkswagen van for a family trip. "We have two kids in car seats and wanted something fun. I loved the personality of the owner and the chance to ride in a far-out van. The kids loved it!"
Tips for Renters Booking a Rental Car on Turo
Read reviews of hosts before booking. Look at their responsiveness and cancellation rates.
Take detailed photos at pickup and dropoff to record the car's condition.
Ask about any quirks or issues with the car before your trip.
Purchase the insurance protection to avoid surprises.
Carefully check mileage limits, refueling policies, and other rules set by the owner.
Read Reviews of People Renting Out Vehicles on Turo
Car owners earn extra income by renting out their cars that would otherwise sit idle. Here are examples from the owner perspective:
Mark L. from San Diego lists his 2019 BMW M3 on Turo. "I work from home now so my BMW mostly just sits in the driveway. Listing it on Turo covers my monthly loan payment. Now it makes me money instead of costing me money."
Gina R. from Portland rents out her classic 1960 Chevrolet Impala. "I only drive my Chevy on weekends. Renting it on Turo allows car enthusiasts to enjoy it while offsetting the maintenance and storage costs."
James B. from Atlanta lists 3 vehicles on Turo. "I started with just my Tesla but saw how profitable it was, so added my truck and minivan too. It's a steady side income that takes little effort on my part."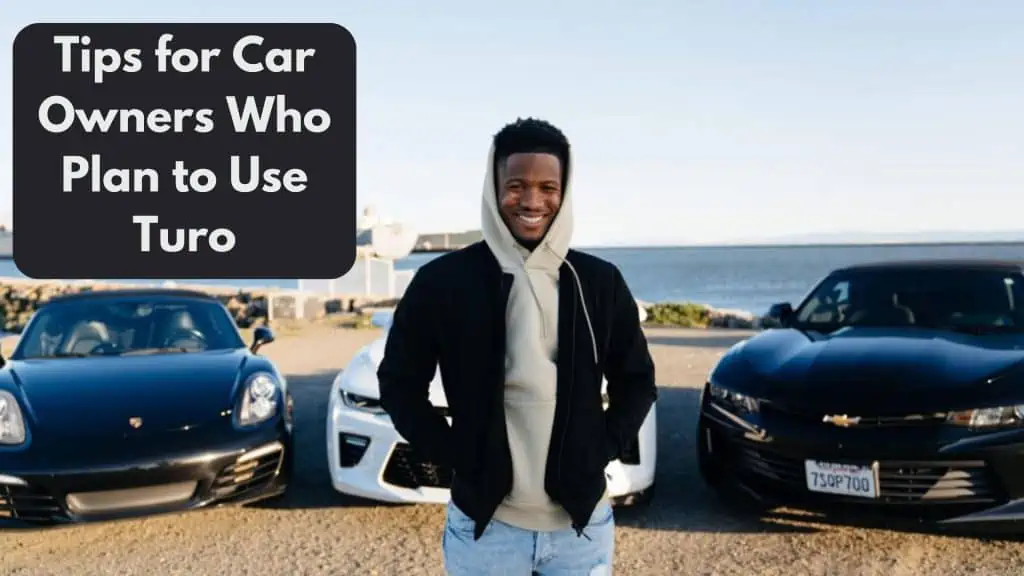 Tips for Car Owners Who Plan to Use Turo
Take high-quality photos to showcase your vehicle's best features.
Describe your vehicle accurately and disclose any defects.
Set clear rules for guests regarding smoking, pets, mileage, etc.
Set your calendar accurately to avoid double-bookings.
Respond to inquiries and requests promptly.
Leave honest and fair reviews for your guests.
How Turo Ensures a Safe Transaction
Trust and safety are crucial priorities for Turo. They implement various protocols to secure every car rental:
Identity verification for all users.
Digital agreements protect both owners and customers.
All drivers driving records are checked.
24/7 customer support is available.
Real-time location sharing is available via the app.
Trip monitoring detects unusual activity.
Reviews build accountability between users.
In addition, insurance protection and roadside assistance provide financial security throughout each rental period. By implementing innovative technology and policies, Turo has successfully built a safe and trusted community.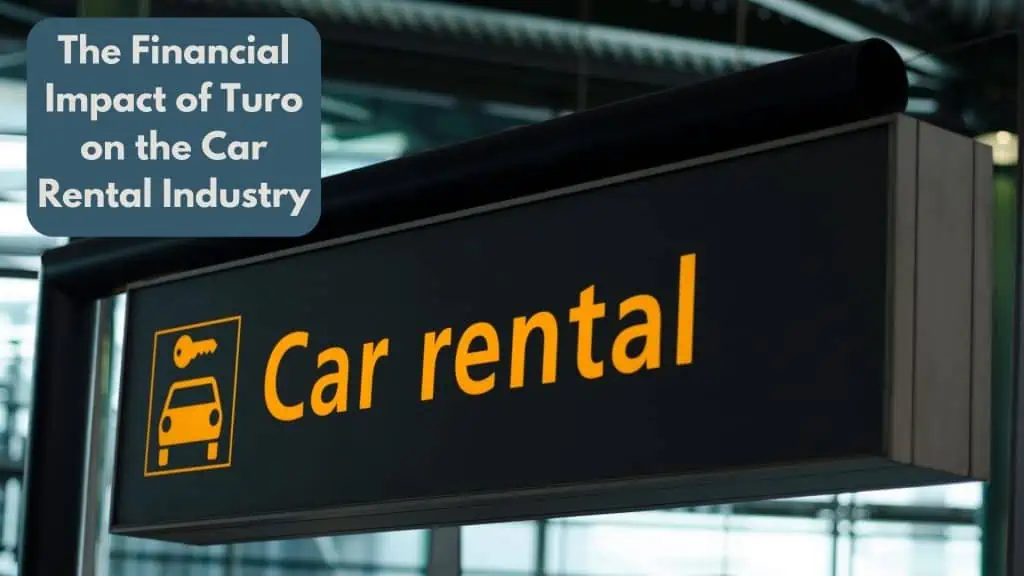 The Financial Impact of Turo on the Car Rental Industry
Turo represents a major disruption to the $42 billion traditional car rental industry. As Turo's network has grown, its impact is being felt by older companies like Enterprise, Hertz, and Avis Budget Group.
According to Turo's data:
Over 5 million Turo trips have been booked globally.
10,000 new vehicles are listed daily.
Average savings are 35% compared to rental car companies.
For owners, Turo provides income from an otherwise idle asset. The average owner earns $500 – $600 per month via Turo. Car rentals generate an estimated $1 billion in income annually for Turo hosts.
As a result, legacy car rental firms have watched their market share decline. Some have introduced new rental tiers and loyalty programs to compete with Turo's advantages. Nonetheless, this peer-to-peer model has demonstrated that the appetite for alternative car rental options is strong and growing.
The Environmental Benefits of Booking with Turo vs. Traditional Rentals
Car-sharing platforms like Turo enable more efficient use of resources, providing environmental advantages:
Greater vehicle utilization – Private cars are used only 4-5% of the time. Sharing cars increases usage up to 70%.
Reduced production needs – Car sharing provides mobility options without manufacturing more vehicles.
Promotes eco-driving – Peopletend to drive more conservatively when using someone else's asset.
Lowers overall emissions – Studies show services like Turo reduce CO2 emissions by 0.29 lbs/mile compared to private vehicles.
By extending the lifespan of existing cars and reducing personal ownership, Turo inherently promotes sustainability. Ride sharing also reduces congestion and need for parking spaces. Turo has the potential to lower the environmental impact of individual transportation.
Is Turo Legal? Understanding the Regulatory Landscape
As the concept of sharing cars for profit has grown, various jurisdictions have had to evaluate how to regulate it. Here are some key legal considerations:
Insurance requirements – Turo provides minimum liability insurance but there are state-specific regulations owners must meet.
Airport regulation – Many airports restrict commercial pickups without permitting, impacting Turo.
Zoning laws – Neighborhood or municipal laws may prohibit certain commercial activity.
Taxation – Some cities require hosts to register as businesses and collect local taxes.
While permitted in most regions of the U.S., Turo still faces ongoing legal and policy debates as the car sharing economy evolves. Be sure to understand local regulations before listing your car on Turo's platform.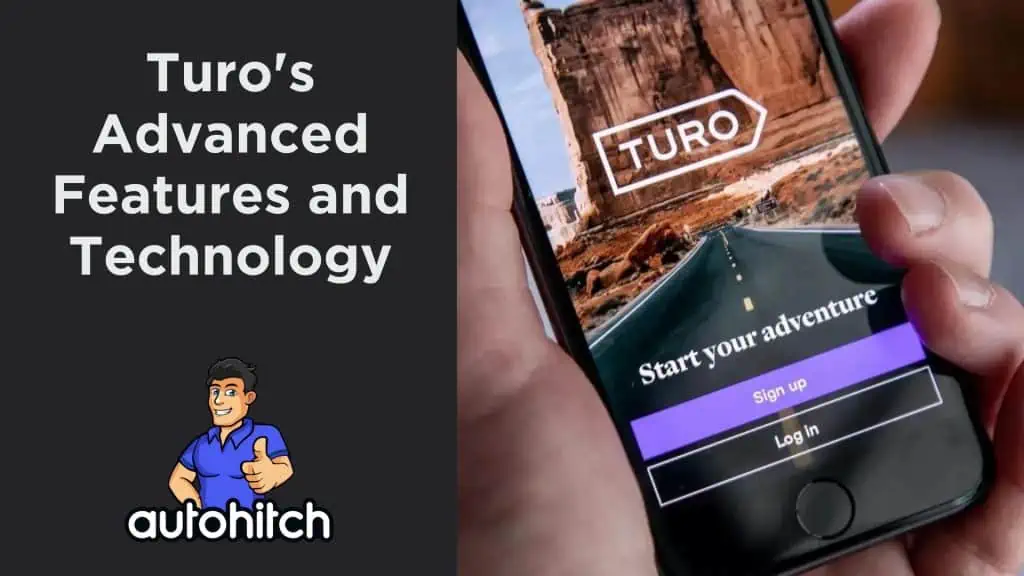 Turo's Advanced Features and Technology
Turo offers an app-based experience that integrates many cutting-edge features:
Mobile access and booking – The Turo app enables an end-to-end rental transaction from any device.
Digital payments – Secure encrypted payments through the app for rental fees, deposits, and added protections.
Vehicle listings – Owners can showcase cars with photos, videos, descriptions, and amenities.
Verifications – User identities, driver's licenses, and vehicle details are digitally verified.
Reviews and ratings – A full-featured peer review system builds trust and accountability.
Messaging – In-app messaging connects owners with guests during the rental.
Location tracking – Owners can view real-time location of vehicles during each trip for added security.
By leveraging technology to streamline interactions, Turo delivers convenience and peace of mind.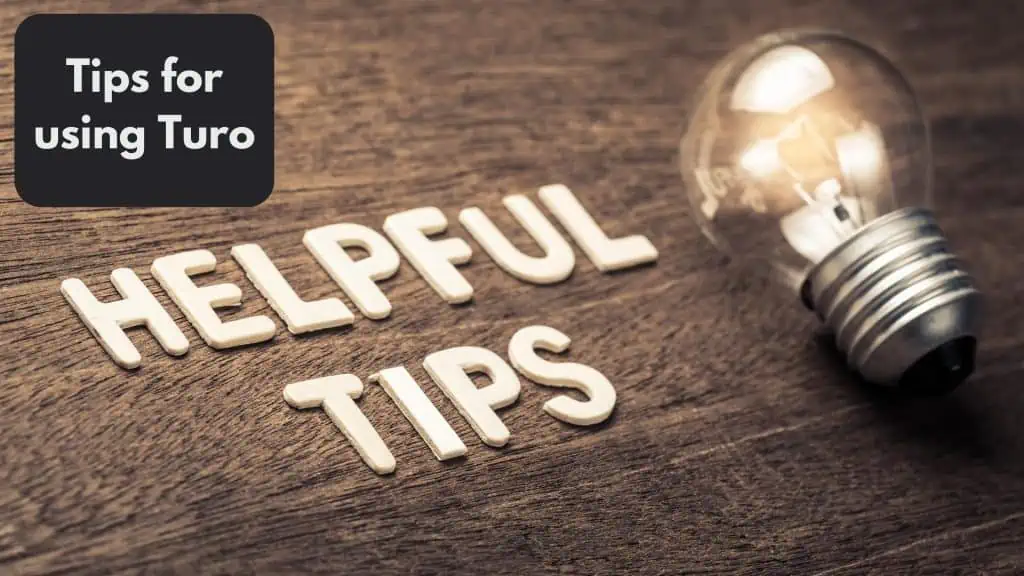 Actionable Tips for Renters
Follow these best practices to ensure a smooth rental experience:
Book early – To secure your preferred dates, vehicles, and pickup locations.
Read listing details – Like mileage limits, pickup times, cancellation policies, etc. Understand any restrictions.
Get insurance – Purchase Turo's protection plans for coverage and roadside assistance.
Document condition – Take detailed photos at pickup and dropoff to record the vehicle's condition.
Ask questions – Seek clarity from the host on vehicle quirks, charging, features, etc.
Follow rules – Respect the owner's rental requirements around smoking, pets, mileage, etc.
Review hosts – Leave honest ratings and reviews to help future customers.
Tips for Car Owners Listing on Turo
Maximize your rental income and experience with these tips:
Highlight features – Showcase your car's best attributes and amenities in your listing.
Check local laws – Ensure you comply with regulations like insurance minimums and taxes.
Set clear rules – Be upfront about things like mileage limits, cleaning fees, qualifications of people renting your car, etc.
Respond promptly – Answer prospective inquiries and booking requests in a timely manner.
Leverage technology – Use features like location tracking for security during trips.
Leave feedback – Provide fair and constructive reviews of your experience with each guest.
Manage calendar – Update availability frequently and avoid double bookings.
Understanding Insurance and Coverage
Turo provides several insurance coverage options to protect owners and patrons:
Liability insurance – Up to $750K to cover injuries, property damage, and liability.
Collision coverage – Optional plans pay for vehicle damage from a collision or theft.
Roadside assistance – Around-the-clock help with issues like towing, jump starts, lock outs, etc.
Renters can compare protection plans by Collision/Damage liability, trip interruption protection, and roadside assistance levels. However, personal car insurance likely won't cover Turo rentals. Review Turo's full insurance overview before any transactions.
The Future of Car Sharing and Ownership
Industry experts predict car sharing services will expand globally, reduce private car ownership, and potentially eliminate the need for large rental car companies.
Key predictions for the future of car sharing include:
Car-sharing fleets exceeding 4M vehicles globally by 2025
Up to 36% decrease in private car ownership over the next 10 years
Car dealerships shrinking up to 60% by 2040
Automakers transitioning to monthly car subscription models
As on-demand mobility access becomes more common, Turo is poised to benefit from growing adoption of shared transportation. Apps that enable economical peer-to-peer car sharing could accelerate the decline of individual car ownership.
Frequently Asked Questions About Turo Car Rental
You must be 18 years old to create a Turo account. Some owners set higher age minimums for their vehicles. Drivers under 21 may have additional restrictions.
Does Turo do credit checks?
No, Turo does not perform credit checks. They verify identity, driver's license, and insurance status but not your credit history.
How does pickup and dropoff work?
You will coordinate pickup details with the owner. Most offer delivery for a fee or pickup from their home or a public place. You'll return the car where you picked it up or a location of the owner's choice.
Can I rent a car one-way with Turo?
Unfortunately, Turo does not permit one-way or multi-city rentals. You must return the car to the original pickup location.
Is Turo cheaper than rental car companies?
On average, Turo is 5-35% cheaper than booking from major agencies. But pricing varies, so compare options. Turo adds on taxes, fees, and insurance during checkout.
My Final Thoughts On Turo
In summary, Turo is transforming car rental and ownership by empowering individual owners to share their vehicles.
With its app-based platform, wide selection of cars, and competitive rates, Turo makes accessing vehicles more flexible and affordable.
By utilizing technology to facilitate peer-to-peer transactions, Turo delivers a safe, convenient alternative to traditional car rental.
Sources and References: